Introducing our new designs that will be added to our online store early 2018.
1.
Our gravity fed water blade, with the inlet option upto 4" diameter, these are designed to run from gravity return pond outlets. Simply rubber boot straight onto the pipe and let the internal baffle system disperse the water evenly across the blade. Unlike the standard water blade designs, these will cause zero back pressure on gravity return systems.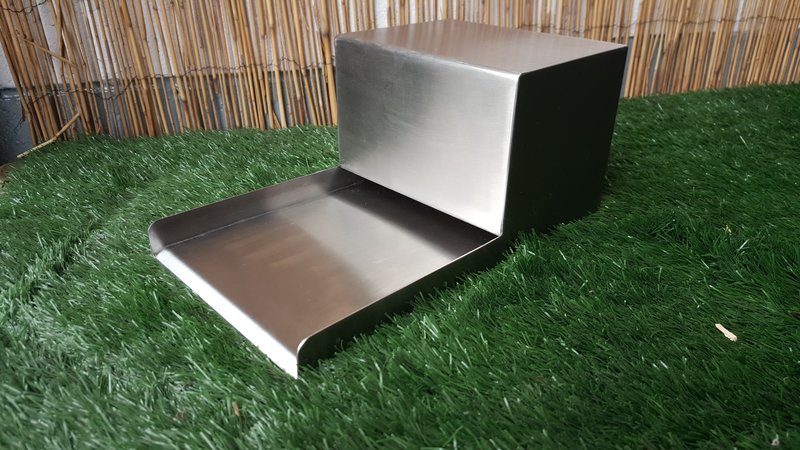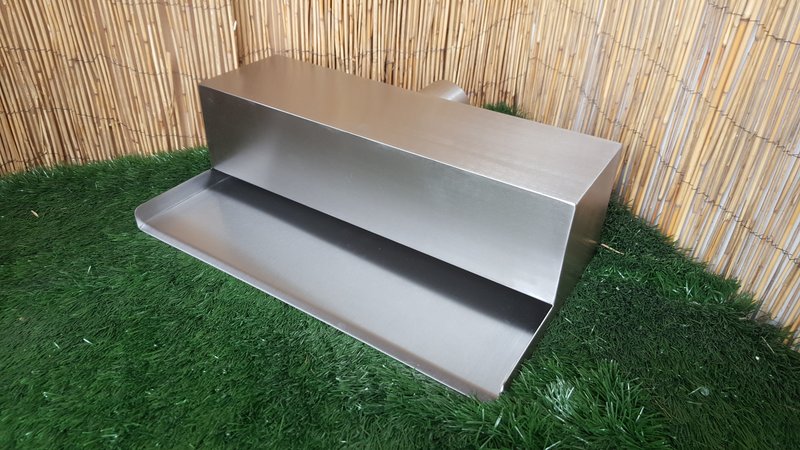 2.
Our new design pressure blade, designed with a fully enclosed body, these are perfect for installing into many different projects, featuring a narrow slot for the water to exit, the pressure build up projects the water out in an arc so these spouts can be virtually level with the surrounding brickwork etc... These will be available in two designs, the first one being a sheet of water arc, or our water jet arc.